Complete Athlete Training, centrally located in The Fort Athletic Club, is a multidisciplinary soccer training program aimed at providing expert sports development and personal training services in a convenient location. Our experienced staff is here to help you achieve your goals and
UNLEASH YOUR ATHLETE.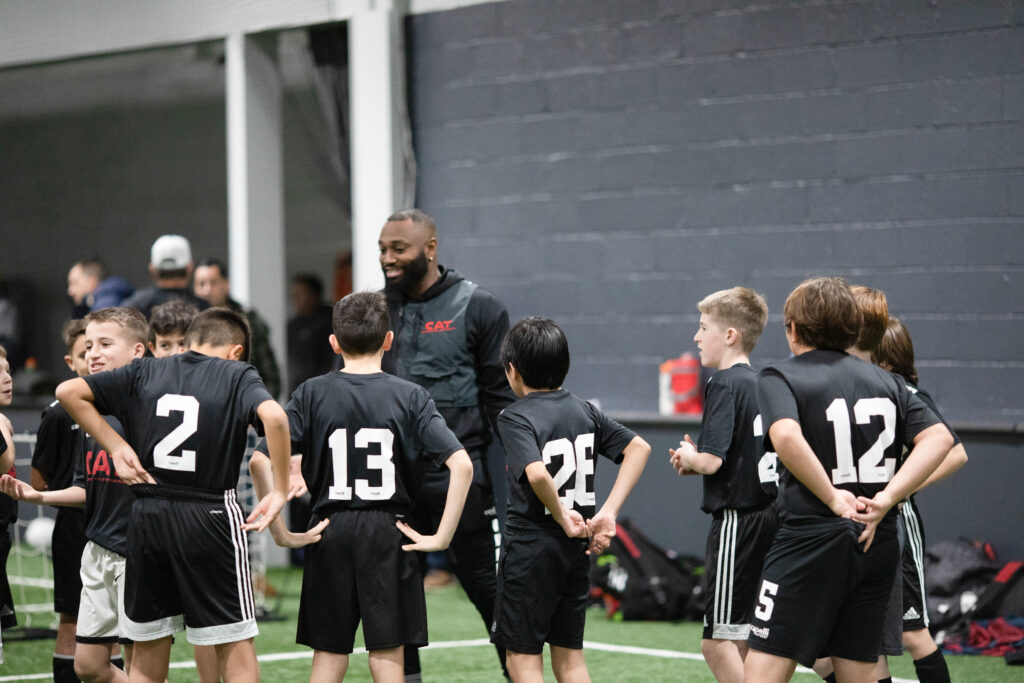 Mindset Matters
Our mission is to rethink youth sports training by incorporating
MIND, BODY and WORK
We accomplish our mission by delivering Athlete Mindset Coaching, Speed, Strength, Agility and Tactical Skills training in one complete program. We successfully prepare and train student athletes with a modern and advanced approach, equipping students with the tools to use within their mind, body and work that empowers them to perform at their personal best.
We are the premier destination for youth sports training
Soccer Focus
CAT is a sports education company with a focus on SOCCER as well as providing an elite level of Complete Athlete Training. CAT operates out of The Fort Athletic Club located in Oceanport, NJ.
Growth
CAT offers high-level development and promotes the love of soccer through multiple platforms such as speed/strength/agility, mindset preparedness, technical clinics, camps and access to state-of-the-art facilities.
Well Rounded
Our program is serious about the importance of wellness, fitness, preventative injury, nutrition, interaction, social learning, and the love of exercise. We believe that playing sports leads to a better, healthier life.
TRYOUTS
Spring tryouts:
Friday, March 24 & Friday, March 31
More Info